Brief Biography of DR H R Nagendra
DR H R Nagendra is basically a mechanical engineer, a world renowned yoga expert and Chancellor of Swami Vivekananda Yoga Anusandhana Samsthana (S-VYASA), Bengaluru. After completion of his Ph. D from IISc, Dr. Hongasandra Rama Rao Nagendra moved to NASA Marshall Space Flight Centre, USA as Post-Doctoral Research Associate in 1971. He returned to Vivekananda Kendra in 1975 to pursue human engineering as against mechanical engineering. Dr. Nagendra is one of the few yoga exponents who interpret yoga on the scientific horizon. He has the privilege of being the personal yoga consultant of Narendra Modi, Prime Minister of India. He was awarded by Government of India with Padma Shri in 2016.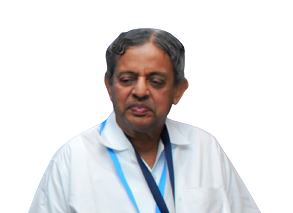 Dr HR Nagendra initial journey and NASA
Dr HR Nagendra holds PhD in Mechanical Engineering from Indian Institute of Science (IISc.), Bengaluru. After receiving his doctorate in 1968, he served as faculty of IISc. in Department of Mechanical Engineering. Then, he went to Canada as Post-Doctoral Research Fellow in the University of British Columbia, Canada in 1970. From there, he moved to NASA Marshall Space Flight Centre, USA as Post-Doctoral Research Associate in 1971 and moved to Engineering Science Laboratory, Harvard University, USA as a Consultant in 1972. He served as Visiting Staff at Imperial College of Science and Technology, London later.
Dr Nagendra Chancellor of SVYASA
In 1975, he joined Vivekananda Kendra, a service mission as a whole-time worker. Between 1975 and 1993, he served as the All India Secretary, Yoga Shiksha Vibhag, Vivekanand Kendra, Kanyakumari. He is the founder and President of Vivekananda Yoga Anusandhana Samsthana, Bengaluru. Currently, He is the Chancellor of Swami Vivekananda Yoga Anusandhana Samsthana (SVYASA), a Yoga University in Bangalore since 2012.
Research Contributions
DR H R Nagendra has many achievements and contributions in the domain of research. Before entering into the realm of yoga, he has published 30 research papers in Engineering in National & International Engineering Journals and presented about 300 research papers in different conferences. In the discipline of yoga, he has published 135 research papers, 32 yoga research reports and also published more than 40 books on yoga. D Nagendra is also the Editor-in-Chief of International Journal of Yoga and Editor of monthly magazine 'Yoga Sudha'. He is also the columnist of Business Economics (fortnightly published from Kolkata).
Supervisor and guide for Ph. D Scholars
He has been the guide of more than 35 students and also had been the co-guide in the department of Mechanical Engineering, IISc, Bengaluru. He has been the co-guide for 250 dissertations on Yoga and naturopathy subjects.
Curriculum development
He has been the integral part of curriculum development of engineering, courses, training of life Workers of Vivekananda Kendra, Yoga courses for General Public; Patients-Integrated approach of Yoga Therapy; Executives, Education-Eyesight improvement, Invoking dormant potentials, etc.
Development of Research Projects
He has been associated with Center of Excellence in Yoga – AYUSH grant-in-aid project, Stop Diabetes Movement, Center for Advance Research in Yoga and Neurophysiology, Diabetes and Yoga, Yoga for Rheumatoid Arthritis, Yoga and Asthma, Bronchial Asthma and Yoga, Yoga and Myopia: Eye Clinic, London, Yoga and Eating Disorders: Advanced Psychiatry Clinic, Los Angeles, Cancer & Yoga Cancer Center, New York, Yoga and Sleep Studies; Yoga and Psychosis; and Yoga and Aging, etc.
Awards
Dr H R Nagendra was awarded with the fourth highest civilian awards Padma Shri in 2016. He was also awarded with Rotarian Award ( 2016), FKCCI Karnataka Award ( 2016), Alumni Award of IISc, Bengaluru ( 2015), Light of Yoga award, Global Peace Award, Bharat Gaurav award in British Parliament, International Yoga Grand Master Award from Portuguese Yoga Confederation, National Citizen's Award, etc.
Achievements and distinctions
He was the Chairman of International Day of Yoga Task Force, Documentation Committee set up by CCRYN, Ministry of Ayush; President, Indian Yoga Association, Member of the Working Group of Experts for Planning Commission; Member of the Board of Studies for the subject of Science of Living, Jain Vishva Bharati Institute, Ladanu (Rajasthan); Member of the Board of Studies in Yoga in Maharshi Dayananda Saraswathi University; Working President, Vishwa Mangala Gou Grama Yathra, etc.
Idea of Prashanti Kutiram
Though, Dr H R Nagendra is a student of engineering, but he jumped into the wisdom of Yoga and spiritual lore. He was fascinated by the teachings of Swami Vivekananda. Later on, he was asked by the UGC to bring the wisdom of Yoga to University campuses and the VYASA had 9 campuses in which Yoga centers were established. He has been the guiding force behind the VYASA movement. He has been instrumental in co-ordinating the efforts of several people to bring up a 35 Acres campus of scenic beauty twenty miles from Bengaluru. The campus is the developing Head Quarters of S-VYASA with research as the main aim. Prashanti has developed into a 250 bedded indepth research center of yoga of international acclaim called Arogyadhama including Surabhi – a Naturopathy and Ayurveda facility to treat patients and promote positive health with. Prashanti also houses an intensive, holistic 30 beds Cancer Care Center.